Tell me God are you punishing me?
Utente
Iscritto dal:

1 Aprile 2018
Messaggi

2.252
Mi Piace

70
Punteggio

48
Età

31
Località
Codice Amico Switch

2474-9942-7014
Codice Amico 3DS

3007-9349-0709
PSN ID

Oni Core
Xbox Gamertag

ShadowGeminorum
Steam ID

Shadow Gemini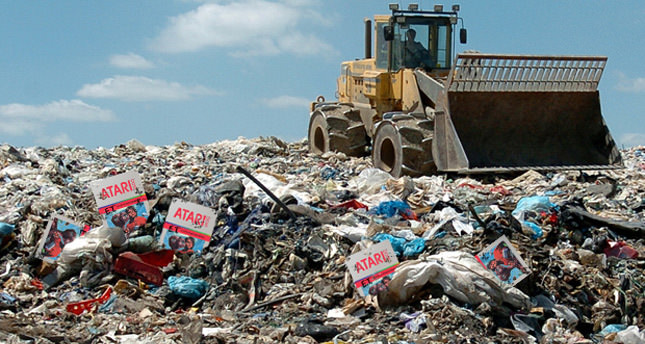 Questo thread sarà di particolare interesse verso tutti coloro che hanno un notevole backlog di titoli, e che voglio appuntarsi la quantità di giochi finiti nell'arco di 365 giorni. Non ci sono premi, ma alla fine stileremo una lista degli utenti che hanno finito il maggior numero di giochi (nuovi ed anche vecchissimi) del 2018.
Regole:
1) Ogni utente, aggiornerà la propria lista di giochi nel proprio post, oltre a crearne uno nuovo di risposta con i titoli recenti finiti. Se mi taggate, ad ogni titolo finito, siamo sicuri che riesco ad aggiornarlo :3 Ed anche grazie alla vostra lista personale, potremo verificare eventuali dimenticanze.
2) Se avete più versioni di un gioco, ad esempio Doom sia su Switch che Pc, anche se lo finite su entrambe varrà in ogni caso per uno.
3) Potete inserire i DLC purchè si trattino di espansioni vere e proprie e non semplici add-on di missioni secondarie.
4) Che li abbiate platinati o meno non importa, ciò che conta è l'aver visto i titoli di coda.
5) Valgono anche il retrogaming ed i titoli mobile
Lista Utenti
-------------------------------------
Alteridan
03/01/18 Batman: The Telltale Series (PS4)
14/01/18 World to the West (Switch)
15/01/18 Bridge Constructor Portal (PC)
20/01/18 Shu (Switch)
23/01/18 Horizon Zero Dawn (PS4)
24/01/18 Nantucket (PC)
26/01/18 Nine Parchments (PC)
09/02/18 Dishonored 2 (PC)
11/02/18 Wartile (PC)
18/02/18 Age of Empires: Definitive Edition (PC)
23/02/18 Horizon Zero Dawn: The Fronzen Wilds (PS4)
11/03/18 Surviving Mars (PC)
15/03/18 Titan Quest (PS4)
18/03/18 Pure Farming 2018 (PC)
26/03/18 Outlast 2 (Switch)
29/03/18 Bridge Constructor Stunts (PS4)
02/04/18 Agents of Mayhem (PC)
03/04/18 Empires Apart (PC)
11/04/18 Shadow of the Colossus (PS4)
16/04/18 Total War: Warhammer II (PC)
23/04/18 Battletech (PC)
01/05/18 Assassin's Creed Origins: The Hidden Ones (PC)
08/05/18 Assassin's Creed Origins: The Curse of the Pharaohs (PC)
01/06/18 Tyranny (PC)
05/06/18 Sushi Striker: The Way of Sushido (Switch)
07/06/18 GRIDD: Retroenhanced (Switch)
13/06/18 Warhammer 40.000: Inquisitor – Martyr (PC)
19/06/2018 Prey: Mooncrash (PC)
27/07/2018 Mothergunship (PC)
07/08/2018 Picross S (Switch)
AnérCasval
2018

Injustice 2
Super Lucky's Tale
I am Setsuna
Odin Sphere
Lego Marvel Super Heroes 2
Kirby Triple Deluxe
Kirby Planet Robobot
Halo Wars 2
Zero Gunner 2
Gravity Rush 2
Shinobi 3D
Monster Hunter Stories
Metro 2033 Redux
Metro Last Light Redux
Agents Of Mayhem
Dishonored
Monster Hunter World
Quantum Break
Ratchet & Clank
Uncharted: L'eredità Perduta
Sonic Forces
State Of Decay
Kirby Star Allies
Dead Rising 3
Bravely Default
Shadow Warrior
Castle of illusion
SpiderMan Web Of Shadows
Virtual On OT
Dragon Blaze
Yakuza 6
Panzer Dragoon Orta
Panzer Dragoon Classic
Pokémon UltraLuna
DKC Tropical Freeze
DKC Returns 3D
MegaMan Zero 1
MegaMan Zero 2
MegaMan Zero 3
MegaMan Zero 4
LBX
Tearaway Avventure Di Carta
Super Mario Galaxy
God Of War
Kingdom Hearts 2 Final Mix
Distraint: Deluxe Edition
Ikaruga
Suikoden
Assault Gunner
MegaMan X
MegaMan X 2
MegaMan X 3
Megaman X 4
MegaMan X 5
MegaMan X 6
MegaMan X 7
MegaMan X 8
CoD WW II
SW BF II
Shenmue I HD
Shenmue II HD
Marvel's Spider-Man
Senran Kagura Reflexions
FF XV Pocket Edition HD
Torna The Golden Country
Fist Of The North Star: Lost Paradise
StarLink: Battle For Atlas + StarFox
Luigi's Mansion Remake
Red Dead Redemption 2
Detective Pikachu
Pokémon Let's Go Eevee
Zoe2 Mars
TWEWY Final Remix
AOT 2
R-Type Dimension EX
Snk Heroines Tag Team Frenzy
New Super Mario Bros. 2
arkady18
Guns, Gore and Cannoli
Xenoblade Chronicles 2
Thimbleweed Park
Oxenfree
Splatoon 2
Splatoon 2: OctoExpansion (DLC)
Evalice Saga (PC)
Donkey Kong Adventure (DLC Mario + Rabbids Kingdom Battle)
Octopath Traveler
Torna: The Golden Country (espansione di Xenoblade Chronicles 2)
Super Mario Bros (la merdosissima versione NES rilasciata su Switch)
Guns, Gore and Cannoli 2
Saiaku Naru Saiyaku Ningen ni Sasagu - My Dearest Direst Disaster
Issho ni Ikimashou Ikimashou Ikimashou - Stand by you (PC)
Broforce
Kekkon Shugi Kokka (PC)
Mother Russia Bleeds
Arus Roto
Tomb Raider ps3
Monster Hunter stories 3ds
Tales Of Zestiria
Fire Emblem Fates Retaggio
Zelda Majora's Mask 3D
Kingdom Hearts 2 FM
Kingdom Hearts Birth by sleep
Octopath Traveler
Kingdom Hearts Dream Drop Distance
Kingdom Hearts 0.2 Birth by Sleep a Fragmentary Passage
Astromassi
A Normal Lost Phone Switch
Another Lost Phone: Laura's Story Switch
Adventure Escape: Allied Spies iPhone
Adventure Escape: Asylum iPhone
Adventure Escape: Cult Mistery iPhone
Adventure Escape: Framed for Murder iPhone
Adventure Escape: Hidden Ruins iPhone
Adventure Escape: incidente nello spazio iPhone
Adventure Escape: Midnight Carnival iPhone
Adventure Escape: Murder Inn iPhone
Adventure Escape: Murder Manor iPhone
Adventure Escape: Starstruck iPhone
Adventure Escape: Time Library iPhone
Adventure Escape: The Christmas Killer iPhone
Adventure Escape: The Scottish Castle iPhone
Blossom Tales: The Sleeping King Switch
Burly Men At Sea Switch
Castle Breakout iPhone
Cat Quest Switch
Detective Pickachu 3DS
Detention Switch
Escape Agent iPhone
Gorogoa Switch
Knights of Pen and Paper iPhone
Knights of Pen and Paper - Haunted Fall iPhone
Knights of Pen and Paper 2 iPhone
Knights of Pen and Paper 2 - Fist of +1 Fury iPhone
Last day of June Switch
Late Shift Switch
Layers of Fear: Legacy - Inheritance Switch
Layton's Mystery Journey: Katrielle e il complotto dei milionari 3DS
Leyers of Fear: Legacy Switch
Life is strange iPhone
Max and the Curse of Brotherhood Switch
Mystery Case File: Ravenhearst 3DS
NBA Playgrounds - Enhanced Edition Switch
NBA Playgrounds - Enhanced Edition - Hot & Frosty Switch
Night in the Woods Switch
Old Man's Journey Switch
Oxenfree Switch
Pic-a-Pix Deluxe Switch
Pic-a-Pix: Mixed Puzzles 1 Switch
Pic-a-Pix: Small Puzzles 1 Switch
Picross e6 3DS
Picross S Switch
Steamworld Heist Switch
Strikers 1945 Switch
Swipe Casters iPhone
The Darkside Detective Switch
The Longest Five Minutes Switch
Three Fourths Home extended Edition Switch
To The Moon iPhone
Yono And The Celestial Elephants Switch
The Fall Switch
Fairune Switch
Fairune Origin Switch
Framed Switch
Framed 2 Switch
Escape Game: Aloha Switch
Fairune 2 Switch
Weels of aurelia Switch
Yoku's Island Express.
Subsurface Circular (Switch)
Florence (iPhone)
Legendary Eleven (Switch)
Beat Street (iPhone)
Hexologic (Switch)
Nascosto il mio gioco da mamma 2 (iphone)
Tokimeter (iPhone)
Mio fratello mangió mio budino (iPhone)
Gatto Ostacolo (iPhone)
"Punizione Pazzo" (iPhone)
Mario Tennis Aces (Switch)
Evoland per iPhone
Dietro di te! (iPhone)
Limbo switch
Inside Switch
Angels Of Death (Switch)
Sally's Law (Switch)
High School Escape (iPhone)
Spiritsphere DX (Switch)
Room Escape: 50 Rooms 1 (iPhone)
Captain Toad Treasure Tracker (Switch)
Room Escape: 50 Rooms 2 (iPhone)
Hidden My Ramen By Mom 3 (iPhone)
Find the Cat (iPhone)
Finding husband egg's money (iPhone)
Nascosto il mio gioco da mamma 3 (iPhone)
Mischief to Couple (iPhone)
Wario Ware Gold(3DS)
Heroki (Switch)
Bud Spencer and Terence Hill: Slaps and Beans (Switch)
Kontrast (iPhone)
Mom Locked Me Home (iPhone)
Stranger Things (iPhone)
Picross e7 (3DS)
Hidden My Ramen By Mom 2 (iPhone)
Hidden My Ramen By Mom (iPhone)
1979 Revolution: Black Friday (Switch)
Find The Phone!! (iPhone)
Unlucky Boy Rescue (iPhone)
Batman - The Telltale Series (Switch)
Love you to bits (iPhone)
Picross S2 (Switch)
Hidden My Snacks By Mom (iPhone)
The Walking Dead: The Complete First Season (Switch)
DLC: The Walking Dead -100 Giorni [Switch]
Keno Blaster (Switch)
Paper Anne (iPhone)
Kentucky Robo Chicken (Switch)
Gone Home (Switch)
Hexo Brain (iPhone)
The Lion's Song (Switch)
Final Fantasy XV Pocket Edition HD (Switch)
Life is strange: Before The Storm (iPhone)
Life is strange: Before The Storm - Addio [DLC]
A case Of Distrust (Switch)
Batman - The Enemy Within (iPhone)
Wandersong (Switch)
The Gardens Between (Switch)
Minit (Switch)
Go to the toilet (iPhone)
The Legend Of Zelda (NES, su Switch)
Hide The Snacks (iPhone)
Hidden My Snacks By Mom 2 (iPhone)
Super Mario Bros (NES, su Switch)
Finding wife's egg money (iPhone)
Cheating Exams Success (iPhone)
WILL: A Wonderful World (Switch)
Super Mario Bros 3 (Switch/NES)
80 Days (iPhone)
Inks (iPhone)
Hidden Folks (Switch)
Unlucky Boy Rescue 2 (iPhone)
Hidden My Phone By Mom (iPhone)
Avoid The Boss (iPhone)
Luigi's Mansion (3DS)
Paparazzi Chase 2 (iPhone)
Wario Ware Inc. (GBA, giocato su 3DS)
Serial Cleaner (Switch)
Unlucky Boy Rescue 3
Night Of Full Moon (iPhone)
One Eyed Kutkh (Switch)
Peace, Death (Switch)
Party Hard (Switch)
"High Crimes" DLC Party Hard
Mischief To Couple 2 (iPhone)
My Boyfriend Is A Dog (iPhone)
The First Tree (Switch)
Donut County (iPhone)
7 Years From Now
Quarantine Circular (Switch)
Axelyu
South Park - Il bastone delle verità
Blasto
Super Princess Peach - DS (giocato su 3DS)
Splatoon 2 - Switch
Super Mario Galaxy 2 - Wii (giocato su Wii U)
Sin & Punishment: Successor of the Skies - Wii (giocato su Wii U)
Super Mario 3D Land - 3DS ---> Rigiocato e fatto il 100%
Splatoon 2: OctoExpansion (DLC)
Super Smash Bros. Brawl - Wii (giocato su Wii U)
The Last Story - Wii (giocato su Wii U)
Pokémon UltraSole - Nintendo 3DS
Super Mario Run - Android
Fire Emblem Heroes - Android
Pandora's Tower - Wii (giocato su Wii U)
Donkey Kong Jungle Beat - Wii (giocato su Wii U)
Kirby's Adventure Wii - Wii (giocato su Wii U)
Rayman Origins - Wii (giocato su Wii U)
Fire Emblem Shadow Dragon - DS (giocato su 3DS)
DandoMS
Final Fantasy XV
Child of light
God of War
Beyond two souls
Resident Evil 7
Crash Bandicoot Insane Trilogy
Abzu
Abe's Oddysee Remake
uncharted l eredità perduta
Mortal Kombat X
Glorfindel
Doki Doki Literature Club
Once on a windswept night
Princess Isabella
Princess Isabella - Return of the Curse
Princess Isabella: The Rise of an Heir
Avadon 2: The Corruption
Avadon 3: The Warborn
LEGO Batman 2
Lili: Child of Geos
Far Cry 4
Marie's Room
Legends of Solitaire: Curse of the Dragons
Assassin's Creed Origins
Mass Effect 2
Far Cry Primal
Geneforge 2
The Witcher 3+Hearts of Stone+Blood and Wine
Sam & Max 205: What's New Beelzebub?
Geneforge 3
Glass Masquerade
Hellrider
Bioshock HD [PC]
Nioh [PS4]
Horizon: Zero Dawn [PS4]
ilProfessore
matte_crash
DLC la ballata dei campioni
Forza horizon
Steamworld dig
NBA playgrounds
Titanfall 2
God Of War
Forza Horizon 4
Pokémon Let's Go Pikachu
Palumbs95
Watch Dogs (PS4)
Crash Bandicoot (PS4)
Crash Bandicoot 2 (PS4)
Crash Warped (PS4)
Ratchet & Clank (PS4)
Jak and Daxter (PS4)
The Last of Us (PS4)
Uncharted (PS4)
Uncharted 2 (PS4)
Uncharted 3 (PS4)
Yakuza 0 (PS4)
SebySaeki
- Sonic Forces (One)
- Super Mario Odyssey (Switch)
- Doki Doki Literature Club (PC)
- Gears of War Ultimate Edition (Xbox One)
- Last Day of June (PS4)
- Black the Fall (Xbox One)
- Seasons after Fall (Xbox One)
- Candle Man (Xbox One)
- Yakuza Kiwami (PS4)
- Until Dawn (PS4)
- The Order: 1886 (PS4)
Servo di Miyamoto
Xenoblade Chronicles 2
BotW DLC La ballata dei campioni
Dead Rising 3
Conker's Bad Fur Day
State of Decay
MGS V: The Phantom Pain
State Of Decay 2
MGS: Snake Eater 3D
Doom (Xbox One)
Gears or War 4 (Xbox One)
Shadow Complex Remastered (Xbox One)
RiME (Xbox One)
Sigi - A Fart for Melusina (Switch)
Rise of the Tomb Rider (Xbox One)
Resident Evil 0 (Xbox One)
Red Dead Redemption 2(Xbox One)
Skyflye
Dishonored Definitive Edition
Batman: The Enemy Within
The Walking Dead: A New Frontier
Life is Strange: Before the Storm
Assassin's Creed II
Assassin's Creed Brotherood
Assassin's Creed Revelations
Assassin's Creed III
Assassin's Creed Rogue Remastered
Halo Combat Evolved
Halo II
Halo III
Ryse: Son of Rome
Uncharted 4
Uncharted The Lost Legacy
Until Dawn
The Last of Us Remastered
The Last of Us Left Behind
La Terra di mezzo: L'ombra della guerra
Battelfield 1 campagna
Striderblade
The Book of Unwritten Tales 2 [PS4]
Phoenix Wright Ace Attorney: Dual Destinies [3DS]
Rise of the Tomb Raider: Legami di sangue (DLC) [PS4]
Rise of the Tomb Raider: L'incubo di Lara (DLC) [PS4]
Rise of the Tomb Raider: Il Risveglio della Fredda Oscurità (DLC) [PS4]
Phoenix Wright: Ace Attorney [NDS]
Shinobi [3DS]
3D Streets of Rage [3DS]
RiME [PS4]
Full Throttle Remastered [PS4]
Deponia [PS4]
King Oddball [PS4]
Injustice 2 - story mode [PS4]
Mortal Kombat XL - story mode [PS4]
Paper Mario: Sticker Star (3DS)
Mario e Luigi: Dream Team Bros. (3DS)
Owlboy (Switch)
Mario Kart 8 Deluxe (Switch)
Super Mario Odyssey (Switch)
Bulb Boy (Switch)
Wonder Boy: The Dragon's Trap (Switch)
Super Mario Party (Switch)
WarioWare Gold (3DS)
Rhythm Paradise Megamix (3DS)
The Way Remastered (Switch)
The Legend of Zelda: Breath of the Wild (Switch)
Axiom Verge (Switch)
Hollow Knight (Switch)
Detroit: Become Human (PS4)
theskorpion
Dragon Quest VIII: L'odissea del Re maledetto (3DS)
Luigi's Mansion 2 (3DS)
Monument Valley (Android)
Monument Valley II (Android)
Mario Kart 7 (3DS)
Metroid Prime: Federation Force
Geometry Wars 3: Dimensions (Android)
Evoland (Android).
Vexem
Battlefield 1 [PC]
Uncharted 4 [PS4]
The Last of Us [PS4]
Tales of Xillia 2 [PS3]
Gravity Rush [PS4]
Titanfall 2 [PC]
BloodBorne GOTY Edition [PS4]
Rise of the Tomb Raider [PC]
Detroit: Become Human [PS4]
Asura's Wrath [PS3]
Nier: Automata [PS4]
Shadow of the Colossus [PS4]
Batman: Arkham Knight [PC]
Ratchet & Clank [PS4]
Ultima modifica: